Health is our primary duty in life!

---
Mutua Mba
is the largest Italian healthcare mutual aid
by number of members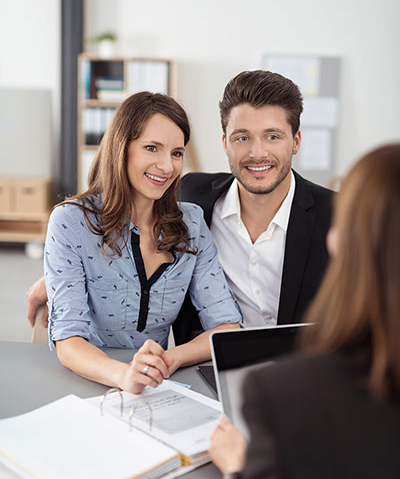 Vision
Thanks to a modern, well-experimented management system, members are guaranteed correct, rapid access to information and early diagnosis, a real sore point of the NHS. Unlike insurance companies, mutual aid funds like MBA are no-profit organisations, regulated by legislation that is founded on law no. 3818 of 15 April 1886.
They accept people of any age, profession, in any state of health or medical history, without distinction. The mutual aid promoters of MBA, 2000 in Italy, provide information about healthcare subsidies and spread the culture of mutual aid alongside that of prevention. MBA, consistently with its own mission, collaborates with no-profit organisations, actively taking part in supporting charity activities.
Social Responsibility
We work to defend a person's right to health and wellbeing: the goal is to guarantee this right to each member and patient in their lifetime. in the services sector, Mutua MBA is committed to creating an inclusive welfare system, complementary to the NHS, that is integrated with public and private no-profit entities and is open and continuous in the working world and civil society.
We promote and support the link with the territory and with all expressions of civil society and contributes to the development of relations between people and providers who can provide answers to their needs, thus aiding the cohesion, development and social services.

---
MBA History
Company evolution

---
Our Mission
Promoting Health in all realms of life
We are a Mutual Aid company and a Service Sector Entity, established pursuant to Law no. 3818 of 15 April 1886. A no-profit organisation, that has chosen to operate in full observance of the mutual aid principle, setting itself to be the main player in Italy for spreading the culture and principles of mutual aid, at the same time promoting health and a correct lifestyle.
For this noble and necessary activity in our country, MBA uses its very members, who, after specific training, become Mutual Aid Promoters for the public, allowing Mutua MBA to expand its own membership base, guaranteeing mutual exchange and the continuous increase in share capital.
In particular, in line with article 23 of Leg. Decree No. 170 of 18 October 2012, MBA provides the following activities for its own members/beneficiaries:
Social-healthcare treatment and services in the event of accidents, illnesses and invalidity for work, and also in the presence of temporary or permanent inability;
Subsidies in the event of healthcare expenses incurred by members for the diagnosis and treatment of illnesses and accidents;
Family aid or funding to families of deceased members;
Funding and aid for members who find themselves in serious financial problems after the sudden loss of personal and family income and in the absence of public aid.
MBA, which mainly focused on individual citizens in its early years, has expanded its own basin of members, increasingly attracting the appreciation of associations, institutions and companies, that have chosen it in order to guarantee advantageous, effective healthcare plans for their members and employees, identifying a single partner that can provide information aimed at increasing awareness for prevention, the first indicator of health in a country.
In a few years, MBA has seen an exponential increase in its members and has increased its presence in the complementary healthcare sector, thus becoming the largest Italian mutual aid company by number of beneficiaries.
MBA, with its capital of € 5.792.262,00
€ 4.785.379,60
, and its consolidation and organisation, autonomously manages its own activities and healthcare plans, abandoning the use of traditional insurance cover and autonomously providing services; this provides for a significant reduction in costs, with direct advantages for the services provided and the contributions paid by the members.
Over the years we have incorporated several Mutual Aid funds companies, such as Mutua Evo, Mutua 1886 and Mutua Sarda. In 2015, it was the turn of the FASV fund, Fondo di Assistenza Sanitaria Integrativa Volontario di Assolombarda, established in 1947 with the name at that time of "Cassa Mutua Malattia dell'Associazione Industriale Lombarda", the following year Mutua Online was incorporated and in June 2017, Cassa Mutua Cardea also became a part of the Mutua MBA world.
MBA is a founder member of ANSI (Associazione Nazionale Sanità Integrativa e Welfare), which counts among its members the leading Mutual Aid companies and Healthcare Assistance funds, and which for years has been the promoter, also with institutions, of new welfare management models in the healthcare and social services sectors.


---
Palasalute
Our head offices
Our head offices are located in Formello inside Palasalute.
A large part of the structure is dedicated to companies that work in the world of healthcare. In fact, inside Palasalute, you can find: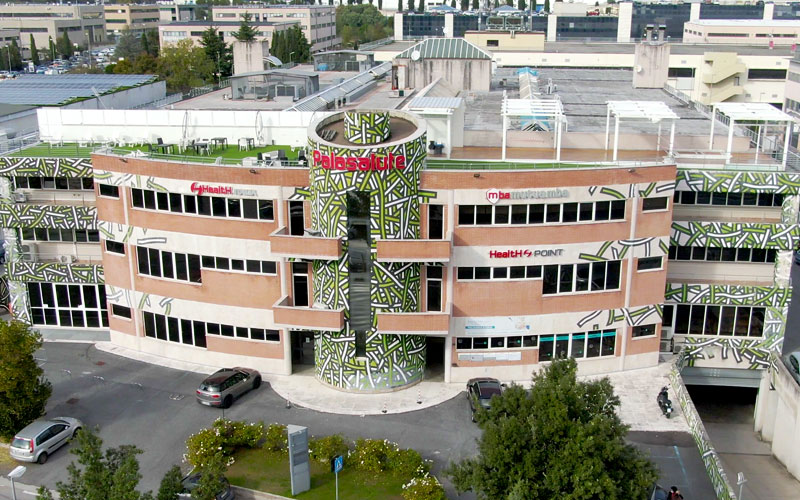 Health Assistance S.C.p.A.
The Healthcare centre that provides social-healthcare and assistance via a widespread network of healthcare facilities and partner professionals.
Health Italia SpA
Health Italia S.p.A., one of the largest companies in the complementary healthcare sector, is committed to becoming the partner of reference in the distribution, training, and management of flexible benefits and as a "service provider" for mutual aid companies, healthcare funds and assistance funds and companies.
Health Point SpA
Health Point SpA, a company that manages remote medicine service centres equipped with latest generation devices and new devices that provide more than 40 remote medicine service with the aid of qualified nursing staff.
Health Point Medical Care
A multi-specialised. state-of-the-art medical centre that can offer a high standard to patients both medically and technologically. The centre includes a dentistry centre and a multi-specialisation area of 600 m2 and an area of 400 m2 dedicated to physiotherapy and rehabilitation.
Museo Mutuo Soccorso
Created with the wish of gathering important testimonies about the history of the mutual aid movement, setting itself the target of safeguarding assets currently owned and making them usable for the public, while promoting knowledge and research on mutual aid.
H-Digital
Software house that offers services and consultancy for the development and creation of integrated technological solutions.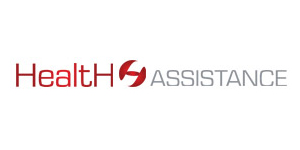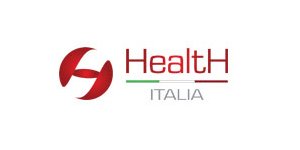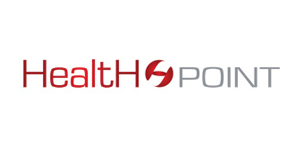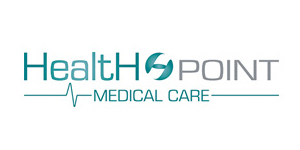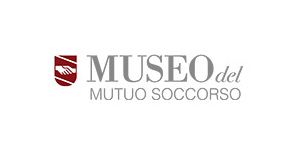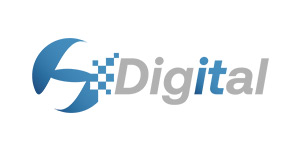 ---
Registrations
A solid, quality network
Ours is a Mutual Aid company established in accordance with Law no. 3818 of 15 April 1886, based in the town of Formello, in Via di S. Cornelia no.9, in the province of Rome.
Enrolled
in the section of the List of Cooperative Companies at number C100330
Enrolled
in ANSI - National Association of Integrative Health and Welfare
Recognized
as a no-profit organization
A member of the
National Observatory ISNET, with the aim of analysing Mutual Aid trends
Audited
Company subject to voluntary auditing by KPMG, specialized in auditing and accounting organization and in tax, legal and administrative services
Enrolled
in the regional register of Lazio Mutual Aid companies based on Regional Law no 199 of 13 July 2016 - Regional Decree of 19 April 2017
Certified
ISO 9001:2015 for the "provision of fund management and mutual aid subsidy services, for members, in healthcare" (
Download document
)
Enrolled
in the Department of planning and organisation of the NHS, in addition to the List of Healthcare Funds as set out in the Ministry of Healthcare Decree of 31 March 2008 and 27 October 2009 with the following register number: 0021730-27/10/2022-DGPROGS-DGPROGS-UFF02-P
(Download the document)
Enrolled
In the Companies Register of Rome, Ordinary Section and Social Enterprise Section at number 97496810587 and R.E.A. no. RM – 1388689
Verified
In 2016, the Ministry of Economic Development and the Ministry for Employment verified that MBA is in line with the statutory purposes of Mutual Aid, reporting its ascertained compliance with merit.
Recognized
a non-profit organization as according to the law 117/2017

---
Mutua Mba
at your service
Member focus
The focus on members and the respect of human dignity, the democratic participation in decisions, transparency and control, social responsibility and ethics in conduct, the awareness that comes from communication and information: these are all the pillars on which our daily work is based.
Article 32 of the Italian Constitution defines health as a "person's fundamental right and the interest of society". MBA's aim is to pursue the constitutional mandate, bring this right to the centre of every person's life.
MBA works in full respect of the mutual aid principle, offering every citizen the possibility of experiencing members' activities, without any discrimination of age, gender or working activity.
No-profit
Our mutual aid society pursue the aim of general interest, based on the constitutional principle of subsidiarity. It works for the advantage of its members and beneficiaries, to whom it does not guarantee a profit of assets or money, but the coverage of certain personal and economic needs in the areas of healthcare, social services and aid.
Mutua MBA cannot allocate profit to members: the mutual aid margin is carefully set aside as a reserve fund to address any increased costs in the interest of the members, thus contributing to consolidating the assets to be passed on to future generations.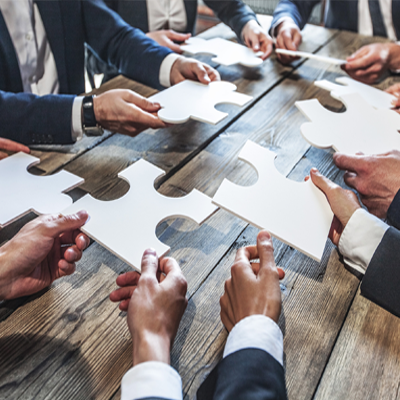 ---
The Members
of Mutua MBA
The members are the foundation of any Mutual Aid society and are the expression of the values and principles inherent in all aid activities enacted in recent years.
A special section is dedicated to our members, in particular to the institutions, companies and associations that have believed in a real, tangible additional healthcare, offering their own alternative resources for guaranteeing their own health.
Only through the strong belief of all the public and members, who more than others have distinguished themselves by having diffused and promoted the mutual aid ideals of MBA, is it possible to continue to lay the foundations for integration between public and private.
Together with its Promoter Members, MBA is honoured to have contributed to thinking of, designing and realising specific healthcare plans for every need and undertakes in the future to continuing the path taken, offering even more services aimed at protecting our most important asset, health.

Contact MBA
By clicking on one of the buttons below, you will be able to contact us by filling out a short form, sending us a mail or calling us.