Enhance the history of mutual aid societies, safeguard the assets provided and promote the theme of mutuality and health prevention.
The history

of mutual aid societies in Italy
Verso la fine degli anni Cinquanta le Società di Mutuo Soccorso iniziarono un nuovo periodo di espansione in cui furono introdotte maggiori tutele per i lavoratori, tra cui le pensioni e la protezione in ambito sanitario. I lavoratori autonomi e i professionisti invece ancora non godevano di questi maggiori diritti, per cui l'attenzione delle Società di Mutuo Soccorso si rivolse verso di loro, introducendo il concetto di assistenza sanitaria integrativa.
In the the early 1900s the birth of the "Italian Federation of Mutual Aid Societies" took place with the main objective of affirming workers' rights, improving their social conditions pthrough social security. Only in the fascist period was the Federation dissolved to be rebuilt in 1948 with the name of the Italian Mutuality Federation.
Mutual aid societies

yesterday and today
Today's collection, thanks to continuous recovery and protection activities, is made up of numerous testimonies on the history of mutuality, attributable to over two hundred mutual aid organizations and societies, with offices in Italy and abroad.
Evolution in the history

of Mutua MBA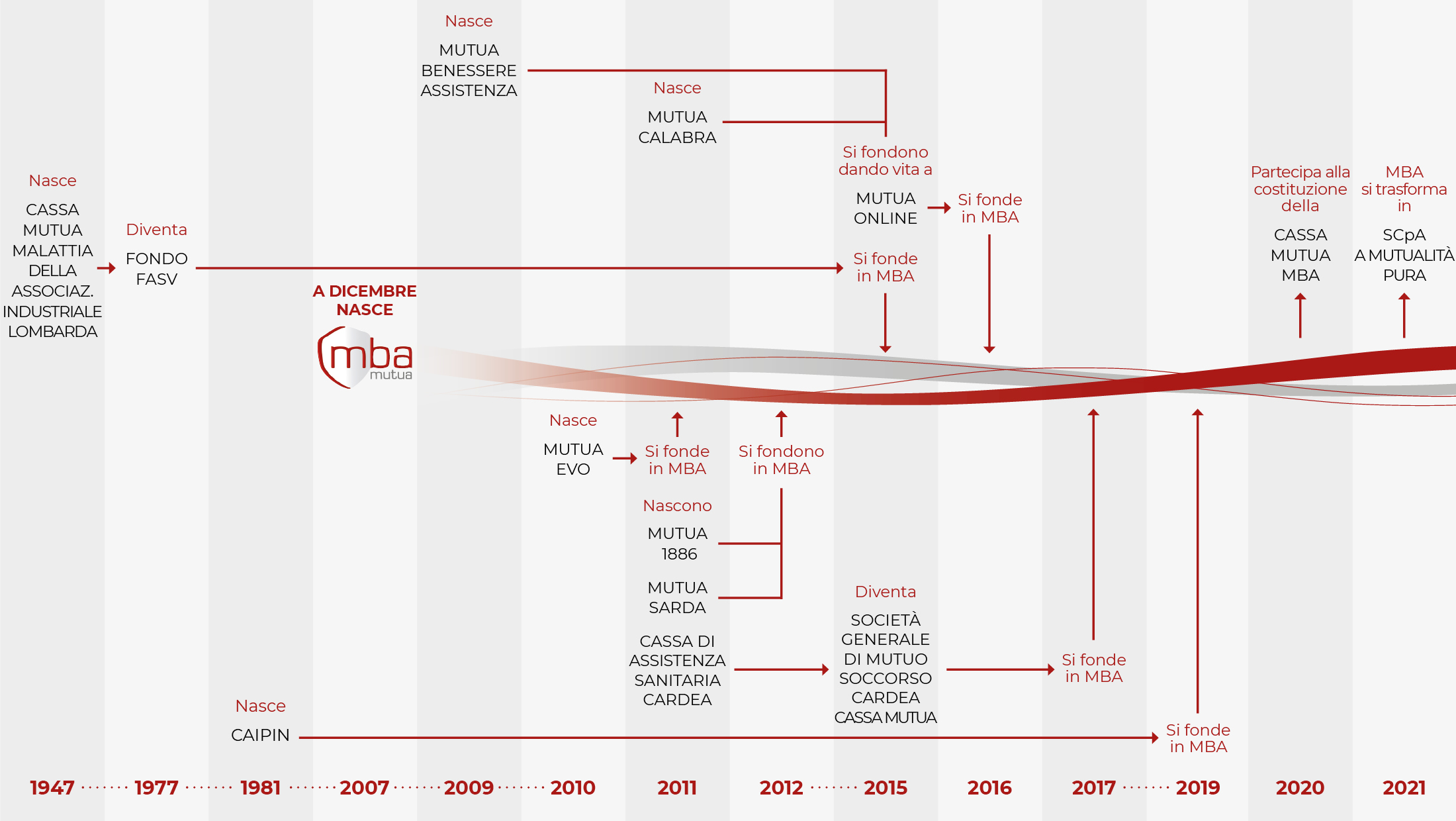 The museum layout was designed to offer the visitor a complete and exhaustive picture of the history of mutual aid societies. The route opens with information panels that tell, in a chronological sequence, the phenomenon of mutualism. A narrative that follows in parallel the political events and the most significant characters of over two centuries of Italian history.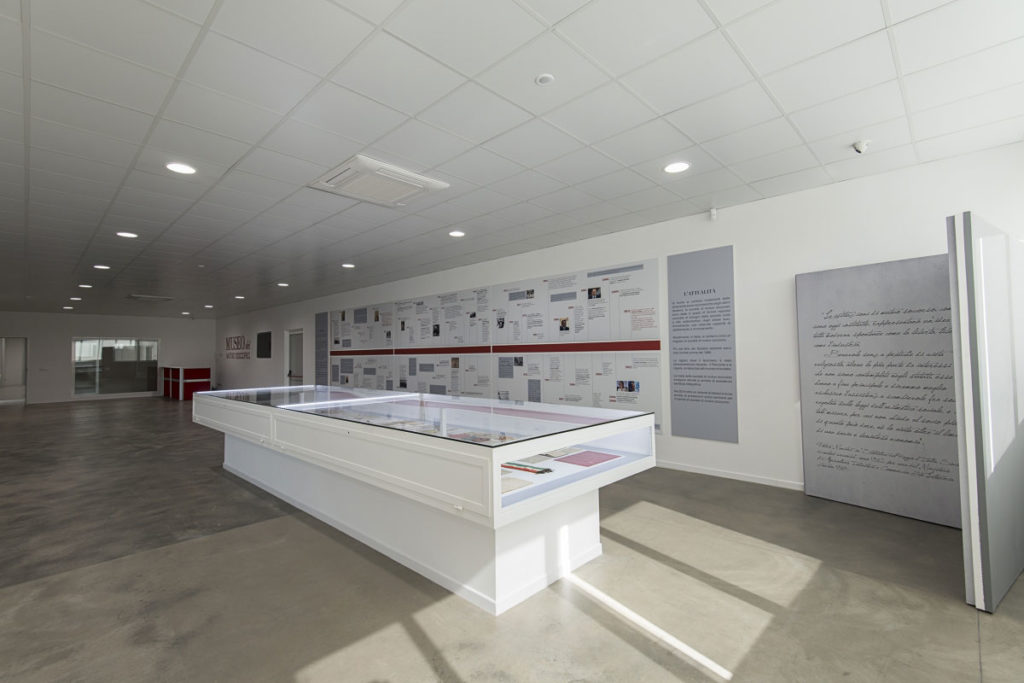 Our collection

of objects and finds on the world of Mutuality
The collection includes a notable variety of documentary material: statutes, regulations, manuals, booklets that provide us with a cross-section of the institutional life of the associations. The assets of the Mutual Aid Museum are the property of Mutua MBA.